Welcome to "R" Plan! UCR is embarking on a new Long Range Development Plan (LRDP) to guide campus planning for future development. Think of the LRDP as UCR's general planning framework- it designates campus areas for certain types of uses, identifies growth goals, and provides direction for future development. Its an important planning tool requiring time, expertise, and collaboration!
Planning for the Future
UCR has a history of visionary planning. Since its foundation as the Citrus Experiment Station, the campus has been home to big ideas and aspirations for growth, excellence and leadership. Today, this tradition of looking to the future continues as the campus embarks on its effort to develop a new LRDP. The LRDP is a strategic examination of where the campus is today, and a collaborative visioning process to determine what the UCR of the future will be. Of course, such a significant effort will require many hands; students, staff, faculty and the Riverside community will have many opportunities along the way to participate in a variety of ways. The ultimate success of the LRDP truly depends on the sharing of knowledge, experience and vision. In this strategic and collaborative way, the campus will build on its history to create a cohesive vision for the future, and identify the necessary steps to make its vision reality.
Did you know?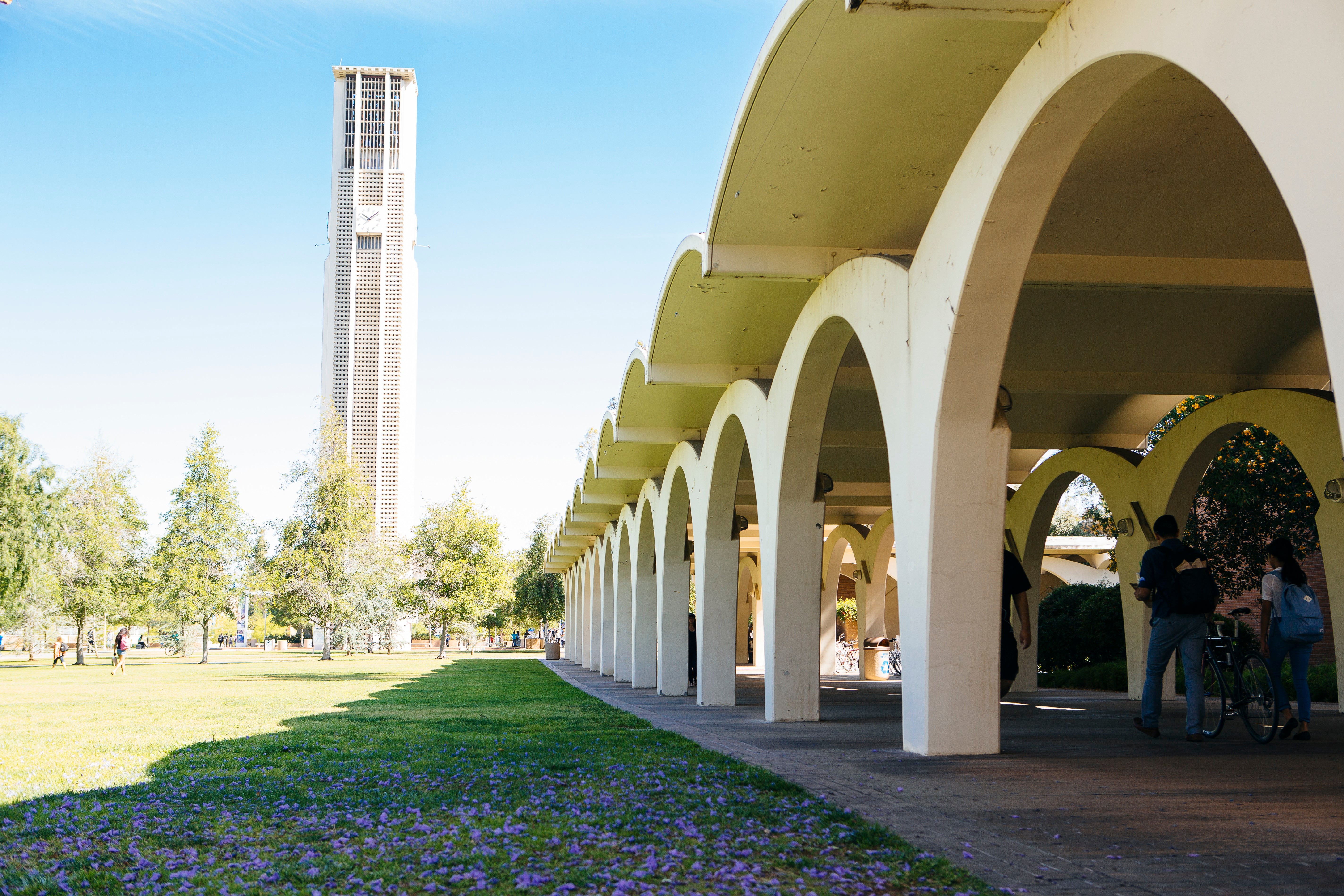 In 1964 six design entries were considered for the planned UCR bell tower. The winning design by Los Angeles architecutre firm Jones and Emmons was selected by a panel of judges that included UC Regent Phillip Boyd, who funded the tower as a gift to the campus.
Progress To Date
Since launching the LRDP planning process in 2018/2019, the LRDP Team has been busy collecting and analyzing data, hosting overview presentations, meeting with campus and community stakeholders, and brainstorming ideas for the campus' future!
Currently, the team is examining where the campus stands with respect to its space - like classrooms, labs, and offices - and attempting to gauge how changes in enrollment, teaching styles, hiring, and research productivity might affect how much of these space types will be needed at UC Riverside in the future. Implications of growth to recreation and other outdoor spaces are also being examined. As the process moves forward, these fundamental assumptions will influence overall program models that will be developed. 
Working group members have also been actively participating throughout this process via their regular meetings, providing feedback on progress to date, and spreading the word about the LRDP on campus. Additionally, each working group is currently developing a report that will highlight their responses to the LRDP Key Planning Assumptions, and communicate their vision for what UCR could look like in 2035.